James "seeks to circumvent the entire grand jury process" and nullify the Trumps' rights by forcing them to testify without the immunity that's guaranteed under state law if they were subpoenaed to testify in front of the grand jury in the criminal probe, the Trumps' lawyers wrote.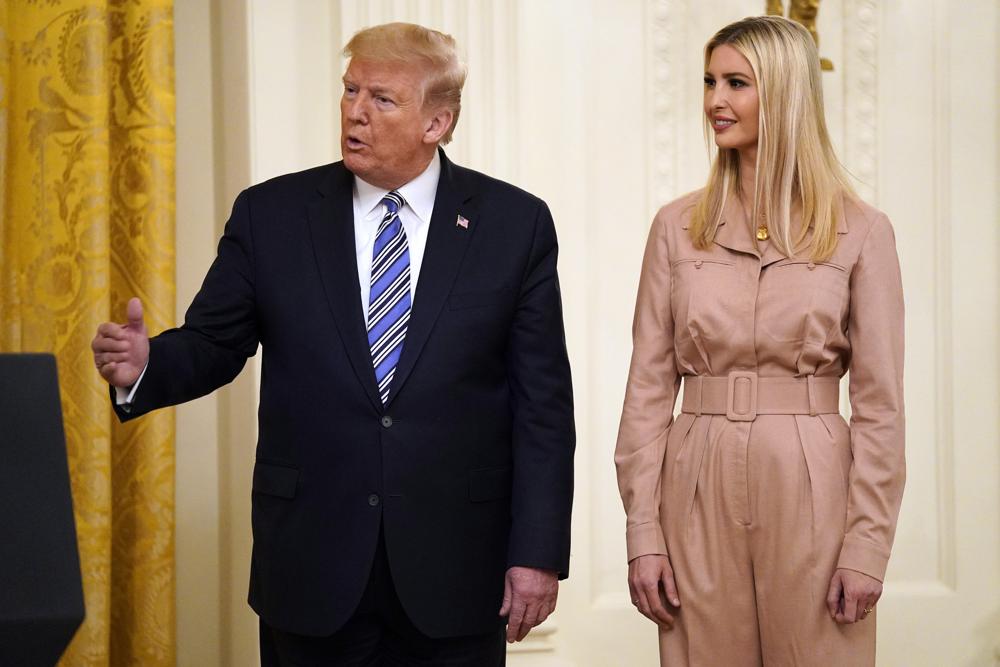 @AP
The New York attorney general's office confirmed Monday that it has subpoenaed former President Donald Trump and his two eldest children, Ivanka and Donald Trump Jr., demanding their testimony in an investigation into the family's business practices, the AP reports.
Attorney General Letitia James' office said in a court filing that it recently issued subpoenas seeking testimony and documents from the Trumps as part of a yearslong civil probe involving matters including "the valuation of properties owned or controlled" by Trump and his company.
Monday's filing, made public as James went to court in a bid to enforce the subpoena, was the first time that investigators publicly disclosed that they are also seeking information from Ivanka and Donald Trump Jr., both trusted allies of their father who've been executives in his family's Trump Organization.
Last month, it was reported that James' office had requested Trump sit for a deposition.
Lawyers for the Trumps filed court papers Monday evening seeking to block the subpoenas, calling them "an unprecedented and unconstitutional maneuver" and accusing James of attempting to obtain testimony that could then be used against the Trumps in a parallel criminal investigation being overseen by Manhattan District Attorney Alvin Bragg.
© Copyright LaPresse