Washington press corps fills pages with stories about snow as danger to US democracy grows.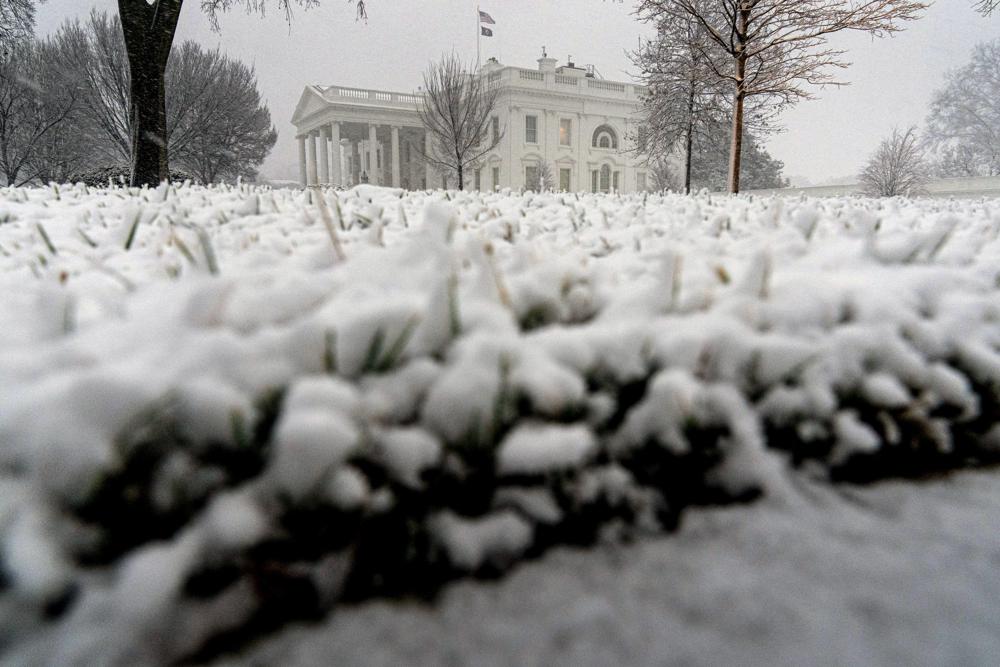 @AP
A winter storm packing heavy snow blew into the nation's capital on Monday, closing government offices and schools and grounding the president's helicopter. As much as 10 inches (25 centimeters) of snow was forecast for the District of Columbia, northern Virginia and central Maryland through the afternoon.
The snow halted or delayed flights at airports across the northeastern U.S., and grounded President Joe Biden's helicopter, so he motorcaded to the White House from Andrews Air Force Base in suburban Maryland after a weekend in Delaware. With snow blanketing the streets in and around the nation's capital, the White House Press briefing was canceled, although Biden's other public events were still on.
Washington's famously self-absorbed press corps issued rafts of tweets and bulletins about a light snowfall that delayed President Biden's motorcade for several minutes, even as new polls showed that a majority of Americans fear the country's democracy is in danger, with a majority blaming former President Donald Trump and his unfounded claims that he actually won the 2020 election. The poll showed that more than half of Republicans believe Trump's assertions.
Conservative Wyoming Republican legislator Liz Cheney said today that Republicans must choose between Donald Trump and the U.S. Constitution.
(with assistance from the Associated Press)
© Copyright LaPresse